About Batchelor's
Estate Agents
Batchelor's Estate Agents is a highly rated and independently owned estate agency run by Managing Director, Stefan Batchelor. Batchelor's sells homes across Glasgow, Lanarkshire & surrounding areas while holding true to traditional trading principles of honesty, integrity, experience and personal attention, whether dealing with your search for that special property, or the sale of a main home.
Moving home can be a stressful time, that's why it is important to choose an agent who you can trust. We deal with the full process from our initial meeting until the day your keys are handed over. We offer all of our clients exceptional marketing packages for every property we sell which in turn will help achieve the best possible outcome – we pride ourselves on our top service levels, which is one of the reasons why we are open for longer than 'usual' agency opening hours.
Looking for your dream home? Contact us with your criteria and we will keep you updated on a daily basis with properties that match your search.
Check out our 5-star reviews on Google & Facebook and see how we can sell your home with confidence and maximise your sale price.
with Optional Aerial Drone Photography
We pride ourselves on our truly wonderful marketing techniques, we know first impressions are everything. With our professional photography for every property we sell, and an optional drone photography package, you wont need to worry about standing out from the crowd.
Professional Quality Brochures
We offer a range of high quality brochures designed to suit each clients' needs. These range from PDF digital or traditional 2 page, 4 page and 8 page brochures.
We offer optional HD videography with our marketing packages. Video allows your viewers to walk around your home in the comfort of their own home, which is an excellent option to add to your marketing package. We also offer drone videography which truly benefits the larger, more rural properties.
Top Property Search Portals
With inclusion on Rightmove, Zoopla, On The Market and Prime location for every single property for sale, you can trust that your property will gain maximum exposure to a broad range of potential purchasers.
All of our listings are advertised on our Instagram and Facebook pages – this provides a fantastic avenue to help sell your home by placing it in front of thousands of local buyers who would move if their dream home came to market.
Laser Precision Floor Plans
All of our properties have floor plans drawn as standard with our marketing package. These are carefully drawn and precisely measured using laser technology to provide the most accurate results. This gives your viewers a much better idea of the layout of their potential new home.
Let your purchaser know they are in the right place with our highly visible 'For Sale' boards. We also offer directional boards at no extra cost if your home is a little more tucked away than usual.
We have designed our website to show all of our properties for sale in their best light. Have a look at all of our listings through the 'Properties' tab.
We offer viewings for all properties – even after 'normal' working hours so that your viewers can get the appointment time and dates that they are happiest with.
Exceptional Communication
One of the most important elements of Estate Agency. We provide regular updates to our clients from every stage of the sales process from start to finish.
Bespoke Property Finder Service
Whether you are looking for your first purchase, a buy-to-let, up or downsize or a second home – we know that it can seem difficult to find the right property that ticks all of your boxes. Many properties are selling quicker than ever before, making it harder to register your interest before the listing has already gone under offer. We will search the market on a daily basis for your dream home and give you as much help as possible in acquiring the property.
Featured properties will be displayed on our high street window via our eye-catching A3-size LED display cards. We use the finest of materials with transparent silk paper to highlight your property to passing potential purchasers.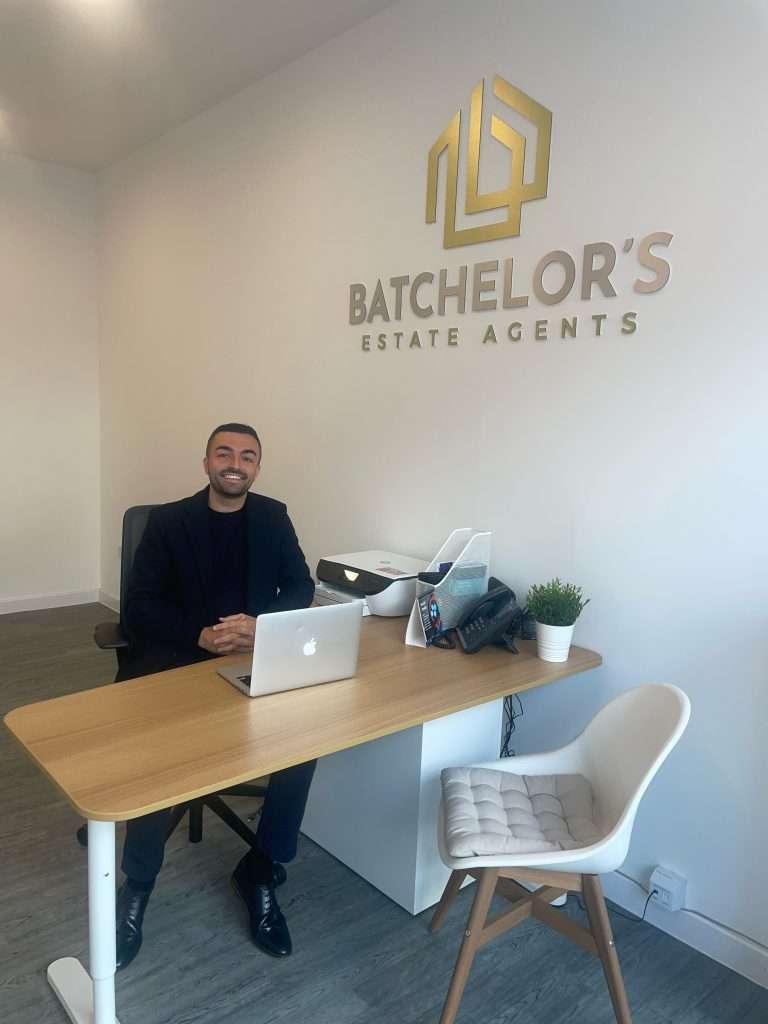 Originally from Uddingston, Stefan knows the Lanarkshire and Glasgow property market exceptionally well and has a passion to offer a personalised sales experience to each and every client.
Stefan's estate agency career began at one of Scotland's largest independent firms – starting as a valuer in Glasgow's South Side and earned an impressive move to the South Lanarkshire area as an Area Director for the region.
When Stefan decided to branch out on his own and set up Batchelor's Estates, he knew that he wanted to create something different to the rest. Stefan's passion for the business and his excellent skills has led to him delivering outstanding results for all his clients.
Not only can Stefan ensure that you receive the maximum value for your home, he will search the market extensively for your new home and negotiate a better deal for you.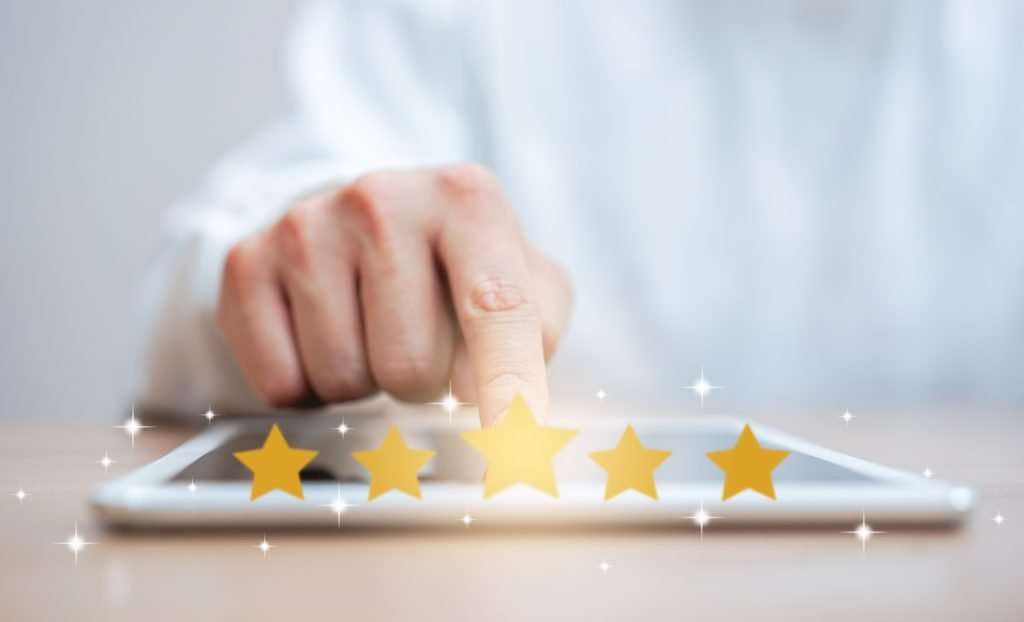 I knew straight away Stefan was the person to sell out house! We decided to go for a local estate agent rather than a 'big name'! Within a week, everything was done! Home report, photographs and then live online within three days! Four days after going live, we accepted an offer on our house! From start to finish, the transactions were seamless and communication was brilliant! I can't recommend Stefan and Batchelor's enough.
Stewart Anderson
2023-05-07
Selling our home with Stefan was a fantastic experience from start to finish. Stefan's knowledge and experience brought us a great deal of comfort during what is usually a very stressful time. Stefan is so friendly and approachable, and kept in touch with us regularly throughout our process bringing us updates, even on weekends and after hours. His level of contact is fantastic and there's never a moment where you feel out of the loop and uninformed. Stefan makes you feel like you're his number 1 priority. Stefan's price was extremely competitive, and his photography, including drone photographs, blew us away. He has access to all the major internet sites people use to browse potential homes, such a RightMove etc. His use of social media is also fantastic. His eye catching posts attract extra interest and are all laid out in a great format. I would recommend Stefan to anyone considering buying or selling a home. His personality, knowledge, experience and pricing make him the only choice people should consider.
Suzanne Crocket
2023-04-21
Stefan at Batchelor's was amazing! He really went out of his way to help me with my move when the solicitor wasn't getting anywhere and was so efficient in what he done. He knew that the key exchange was to happen about an hour before my solicitor! And the office space is lovely too- 6 stars if I could give them, honestly would recommend.
- Martin Macdonald -
2023-04-11
Highly recommended ***** Having spent the last couple of years looking almost daily for a new house, I have seen what the local estate agents offer first hand and Batchelors was a stand out. It was an easy choice to use them to sell my own property. I have no doubt that I would never have made the amount I did for my property but for Stefan's personal care and attention into providing a top service. I cannot praise his business enough. Unlike others, Stefan was there round the clock for every minor query I had, never palmed off to an answer machine and having to chase him up. That mattered to me at a stressful time. His product is exceptional. He took 56 photographs of my home tbh making it look better than I expected and including numerous drone photos which highlighted the proximity of nearby amenities. Most other agents take the bog standard 15-20 photos. The best review I can give is that no issue was too small and that he was a standout in his marketplace. Highly recommended.
Our experience with Batchelors has been truly excellent. Stefan has been in constant contact with ourselves giving us feedback and updates daily. The service we have received was second to none. Stefan went above and beyond every step of the way.
Natalie Balfour
2023-02-09
Truly an amazing service! Stefan really knows his stuff and goes above and beyond. It's a scary time selling your house, especially the way of the world just now!! But Stefan spoke us through everything, always there day or night to answer any queries we had and always helped put our minds at ease. Nothing was ever an issue at all, and you can tell he is really passionate about what he does. Such a quick & very professional turn around from the word go. I have already recommended Bachelors estate agents to others and will glady continue to do so!! Thanks so much for everything xxx
MultiStevie1972
2023-02-09
From start to finish Stefan was great. Had our property marketed and under offer within 2 days. Can't thank him enough and would highly recommend Stefan, to anyone looking to sell.
Stefan was fantastic from the very first meeting and worked tirelessly to get our property sold. I can highly recommend Batchelor's and will use their services again in the future.
If you are looking to sell your property you should definitely use Batchelor's Estate Agents. Stefan is very professional, highly knowledgeable and extremely helpful throughout the whole process. His communication is excellent and he kept us up to date every step of the way. Fantastic customer service. We can't thank him enough and would definitely recommend.
Stephan sold my house for me recently his professional attitude and hard work really pays off. He's very well organised keeps in touch and does his best for his clients brilliant experience 😊😊
Sign up to your mailing list to be the first to know when new properties come on the market